5 Reasons You Should Invest in those Expensive Leggings over Cheap Leggings.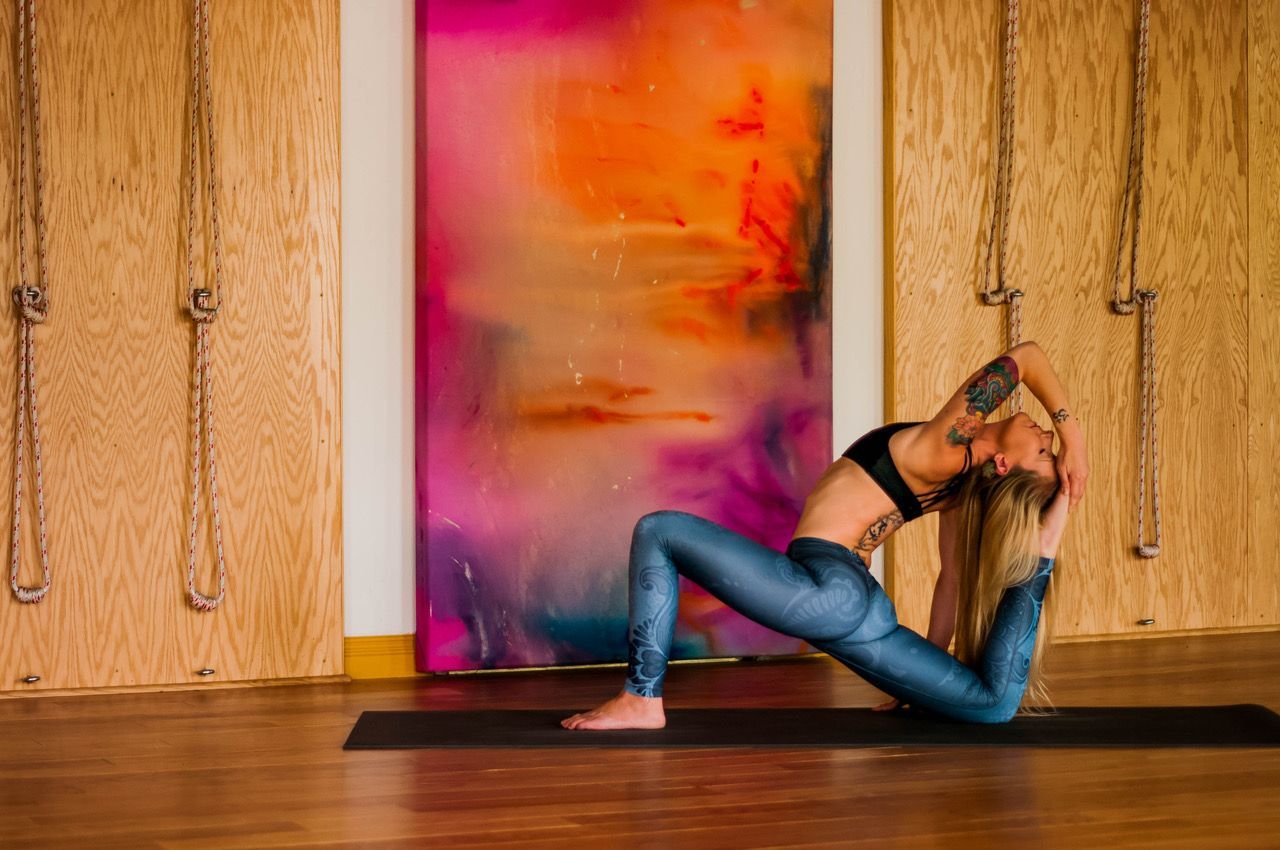 We all come to that point where we see an amazing pair of artistic leggings. You can imagine yourself rocking them at the gym or reading a book at a cafe in them. Yet, you seem to never be able to justify spending so much on leggings! Resulting in us buying the cheap, generic black leggings that we have worn for years. Here are five reasons to justify investing in those Niyama leggings you'd love to wear!
1. Niyama Leggings are Versatile - Day or Night, Street or Gym.
Niyama leggings are beyond versatile! Their artistic designs, and 100% opaqueness permit them to use for any occasion. Perfect for sunset yoga sessions, traveling the world or local coffee shop meetups. Niyama leggings suit all people from yogis and gym junkies to dancers and surfers to everyday wear. No matter the crowd, the style or the use. Flexible, artistic leggings are the perfect wardrobe addition! In fact, they are gym pants, day pants, and night pants! Everyday use pants, so you can make the most of your investment!
2. Quality leggings can last for years.
The leggings are made from only the highest quality, certified Italian fabric. You can literally feel the difference from cheap leggings! They're more durable, hold shape, has great stretch and move with the body. They are flexible in all four directions! This means no splitting or tearing! They feature 100% opaqueness and flat fall seams. So no one will be seeing anything besides art and curve! This means that they are very likely to last years! Unless, of course, you find yourself running through a cactus field anytime soon!
3. Non-slip technology provides comfort other leggings simply don't have.
Niyama leggings aren't an overpriced brand. They feature non-slip waist technology! That means, no matter how much you dance, move or flex in them, they simply won't slip. Allowing you to focus on the moments that matter. Like the tranquility of a yoga flow, to the ecstasy of surfing a wave, to a comfy pair of pants to curl up in your favorite chair with. They also shape your body! Tummy tucking, boot lifting, and body shaping - what more could a girl want?  
4. Feeling great, looking sexy and playing dynamically is great for health and confidence.
Shaping, supportive and dynamic leggings are any girls dream! They give you confidence, support your workout and can be used in pretty much every situation. You can finally relax into workouts! Knowing that you are looking great and that your leggings are secure. You can feel the confidence flow in. In turn, your health gets a big boost too! Stress is a huge factor in poor health. Often we stress we are not good enough or look terrible in those tight jeans we bought months ago! Leggings simple don't box you in, they move with your body and enhance it! No matter how much you gain or lose, high-quality leggings give you those feel-good vibes!
5. They're pure magic!
When you combine all the feel-good vibes from the versatility, comfort, support, and art. That the moment you receive the package in the mail. When you finally get to try your favorite design on. You will realize that every cent was worth it! You will melt into the silky support and beautiful patterns. Eagerly awaiting your next yoga session or sunset run. To get to show off your enhanced curves and style. Finding new found motivation and confidence. In turn, helping you to improve your health and exercise routine!
So why not invest in your confidence, motivation, and wardrobe? We all know self-love is worth every penny! We can't deny that when we look good, we feel good and our minds inevitably fill with joy. They say you can't buy happiness, but I think we can agree, Niyama leggings are an investment in your happiness.
"Success is liking yourself, liking what you do, and liking how you do it."
– Maya Angelou